At Sterling, we do more than build; WE CREATE.

Our culture is one where employees have the autonomy to make the right choices for themselves, their families, and communities. Our goal is to make sure everyone goes home Safe and Sound every day. Safety at Sterling is not about a rule or regulation it is about protecting our employees both on job sites and in our offices.
Promoting safety and preventing injuries has always been a cornerstone of our heritage. Our approach, Safe and Sound, defines focus points that align all of Sterling towards our goal of an injury-free work environment. The safety of our employees, contractors and the public is central to our day-to-day operations. We have company-wide policies, practices and systems in place to ensure the safety of our employees and operations across our footprint.
At Sterling, we value every employee and prioritize our commitment to have each and every employee return home safe every day.  At Sterling, we have developed a proactive methodology, focusing on instilling a solid, balanced safety system that creates an environment where all employees are empowered to stop or correct any unsafe condition or action immediately.  We call this method "Safe and Sound". To build this proactive culture we focus on the following:
Commitment from all levels of the organization.
Communicating our expectations to all employee levels of the company.
Sound practices; by planning work safety into our daily operations.
Training our employees on hazard identification, and when necessary correcting the hazard to create a safe working environment.
Accountability by tracking leading indicators to measure safety successes, and
Empowering our employees to make the right decision every day.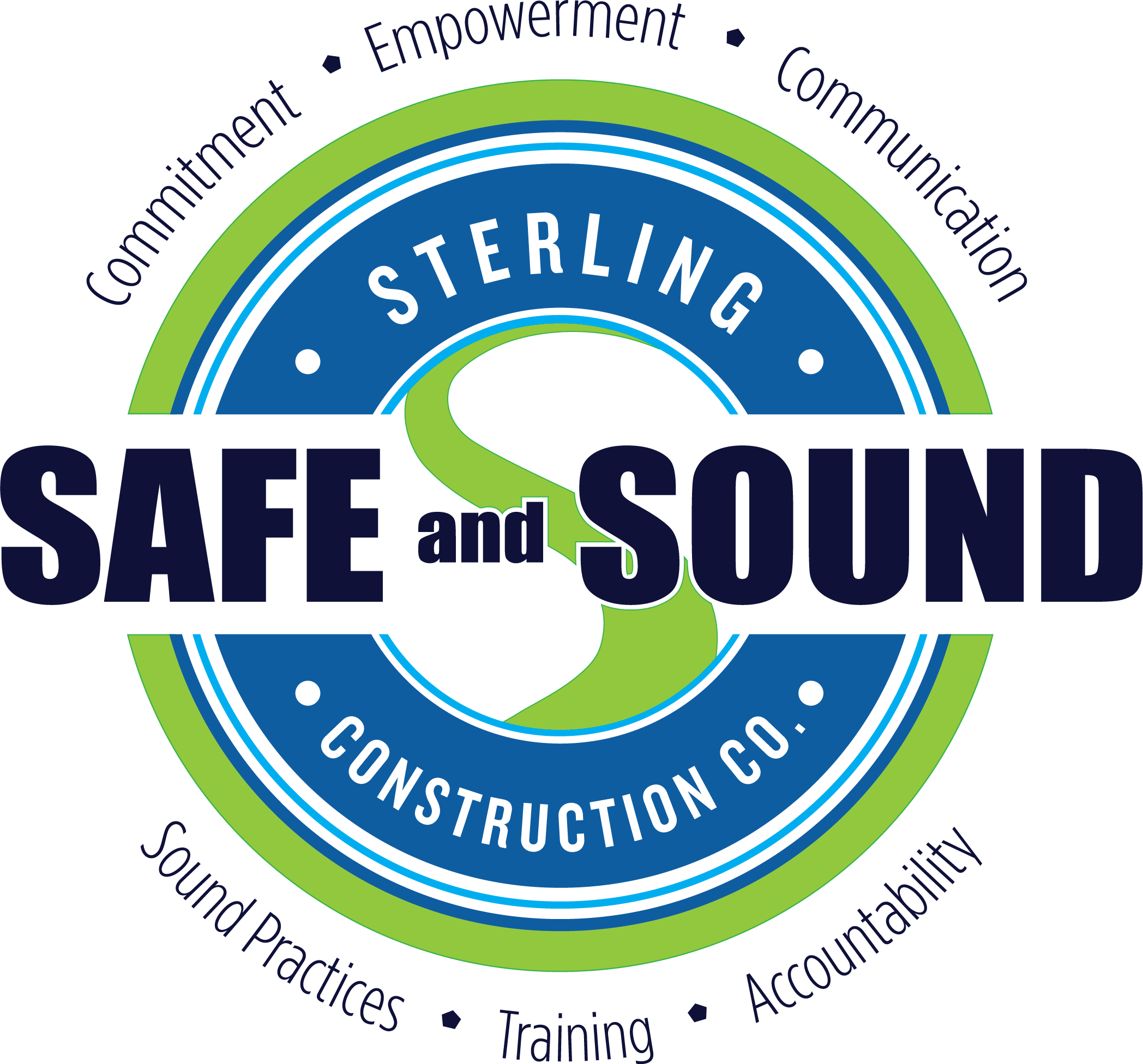 At Sterling, safety and environment are managed together under our Health, Safety & Environmental (HSE) function. HSE objectives, policies and goals are set at the corporate level and apply to company-wide operations. Sterling's Executive Management and its Executive Leadership Team (ELT), comprised of corporate officers and business unit presidents, oversee health, safety (including physical security) and environmental policies, programs and company-wide performance. Sterling's vice president of HSE provides direction and guidance, and has field representatives responsible for managing programs related to safety, environment, emergency response, site-specific initiatives, and OSHA compliance.
We have a company-wide Safety Manual that clearly establishes common policies, procedures and standards across all entities. The manual outlines Sterling's commitment to mitigating incidents and covers a full range of topics.  Our Safety Manual provides clear guidelines to empower employees with the knowledge and resources they need to complete their work safely.
We require all Sterling employees to read, understand and uphold our safety policies. All employees must provide written acknowledgment that they have read and understand Sterling's safety obligations, processes and policies.
Safety Information
Our fleet includes more than 800 light-duty trucks.  Potential risks associated with this fleet include not only personal injury due to collision, but physical damage. Our aim is not just analyzing individual and company-wide driving habits and correcting problems, but also helping to create a "culture of safety" within the organization.
For example: in June 2019, the Company's heavy civil division launched a distracted driver pilot program. We deployed distracted driving technology in over 20% of our vehicle fleet. Through December 31, 2019, our program identified and blocked cell phone calls, text messages, and Applications. We have now incorporated into our defensive driver training and employee onboarding processes distracted driving awareness, and included in our Driver Guidelines a distracted driving-free pledge.
At Sterling, in the event of a significant accident or near miss, we employ a comprehensive incident investigation process to determine root cause and potential severity for safety incidents that occur in the workplace. We require employees to immediately report incidents as well as near misses to our supervisors. Incidents and near misses are recorded in our online safety management tool. Lessons learned from incidents and near misses are then developed and shared with employees at field safety meetings so that we may implement appropriate avoidance techniques and prevent similar incidents from occurring in the future.