Fearless and forward-thinking, we are driven by a passion for progress.
We love that what we do not only builds the nation but improves the quality of life for every community we serve. We build. We create. We facilitate change. That same spirit fuels all future endeavors as we seek to meet the needs of an ever-expanding infrastructure framework with dynamic solutions and services. We understand we have an important role in protecting our environment and communities for not only today but also for tomorrow. That is why our corporate social responsibility extends across our organization.
Stakeholder Engagement
We believe our long-term success depends on the consistent value we deliver to our employees, customers, suppliers, shareholders, and all stakeholders. From strategy to operations, we are committed to sustainability by operating responsibly to safeguard and improve society's quality of life.
At Sterling, our employees are our most valuable resource. Each and every day we work together to keep each other safe, protect our environment, and deliver on our business goals for the benefit of all stakeholders. Overall, our ongoing goal is for Sterling to be a place where our employees can grow professionally and are proud to work.
Diversity, Equity, and Inclusion
Inclusion is key. Though we share a common vision and mission, Sterling is made up of many diverse races, cultures, backgrounds, and genders. We welcome all employees and cherish each as an integral part of our excellence. Every Sterling employee brings a unique perspective to the company and it is through this diversity of history and thought that we are able to best serve our customers and communities.
We strive to instill an inclusive culture that allows all employees the opportunity to thrive and we believe in building out and strengthening our team by driving diversity of thought. Our organization is a blend of various backgrounds, genders, and race at all levels, and as a result, over 60% of our total workforce and 57% of our independent directors are gender or ethnically diverse.
Employee Health and Well-Being
The Human Resources (HR) team manages employee benefits and services. The HR function operates at the corporate and business unit level providing continuity between our business units. Sterling's CFO has oversight of the HR efforts to help ensure employees' interests are prioritized.
Sterling is committed to competitive wages, benefits and investment in the professional growth and development of our employees.
To ensure our offerings remain relevant and evolve to best meet the needs of our workforce, we benchmark components annually against industry peers and companies of similar size.
The benefits we offer to our non-union employees include:
Medical
Dental
Vision
Heath Savings Account (HSA)
Flexible Spending Account (FSA)
Life Insurance
Accidental Death & Dismemberment (AD&D) Insurance
Voluntary Life and AD&D Insurance
Short-Term Disability
Long-Term Disability
Voluntary Accident Insurance
Voluntary Critical Illness Insurance
Voluntary Hospital Indemnity Insurance
Employee Assistance Program
401(k) Matching Program
Paid time off and holidays
Employee Stock Purchase Program (ESPP)
Employee Attraction, Retention and Training
Like any other organization, our culture is made up of all the shared attitudes, values, perceptions and commitments that each employee brings to his or her job every day. One of Sterling's greatest strengths is its ability to build a strong culture within each of its businesses. We do that by creating an environment where people want to work, are proud to work, and desire to remain with an organization that fosters such an environment. We strive not to lose sight of what's most important, our people and the unique culture that we maintain.
In order to build this culture, at Sterling, we partner with universities and trade schools to hire the best and ensure our pipeline of talent remains strong so that we can continue to infuse the right talent at all levels within the organization. We are also building a culture of awareness to include diversity of thought, background, and other characteristics. Building and preparing for business challenges and changes are a critical part of our future success as an organization, and fostering a workplace that embraces diversity is central to our talent management and succession planning efforts.
EEO Commitment
Our Equal Employment Opportunity and Anti-Discrimination Policy is embedded into our employee handbooks, and our Code of Business Conduct.  It is Sterling's policy to assure applicants are employed, and employees are treated during employment, without regard to their race, religion, sex, color, national origin, age or disability, veteran status, or any other characteristic protected by applicable law.   This applies to all employment decisions and actions including, but not limited to, employment, promotion, demotion, or transfer; recruitment or recruitment advertising; layoff or termination; rates of pay or other forms of compensation; and selection for training, including apprenticeship, pre-apprenticeship, and/or on-the-job training.
From employee safety and community involvement to ensuring diversity and protecting the environment, Sterling takes social responsibility to heart. It's why we strive to be a leader in responsible and sustainable operations. It's also why we proudly give of our time, resources, and talent to countless community and charitable organizations. The employees of Sterling and our subsidiaries donate thousands of volunteer hours each and every year for the betterment of our communities.
At Sterling, community engagement and volunteerism are supported at the highest levels of our organization, driven by our employees at the local level and focused on a range of needs such as education, mental health, fighting hunger, and other local needs. Each year our business units solicit input from employees, collaborate and decide on needs or local organizations to support. For 2020, the COVID-19 crisis caused us to reinvent how we give back. Our focus shifted from volunteer work to collecting and distributing food to our local communities by our business units. 
We also had to consider how to stay safe even though we are an essential worker company. 
Here are some of the ways we gave back and worked to stay safe: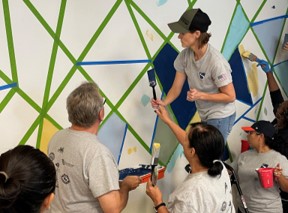 Since 2021, Sterling has supported New Danville, a not-for-profit 501(c)(3) charitable and educational organization
that provides adults with intellectual and developmental disabilities an opportunity to live enriched and purposeful lives. Recent projects included painting walkways, a portable building, classrooms and lunchrooms.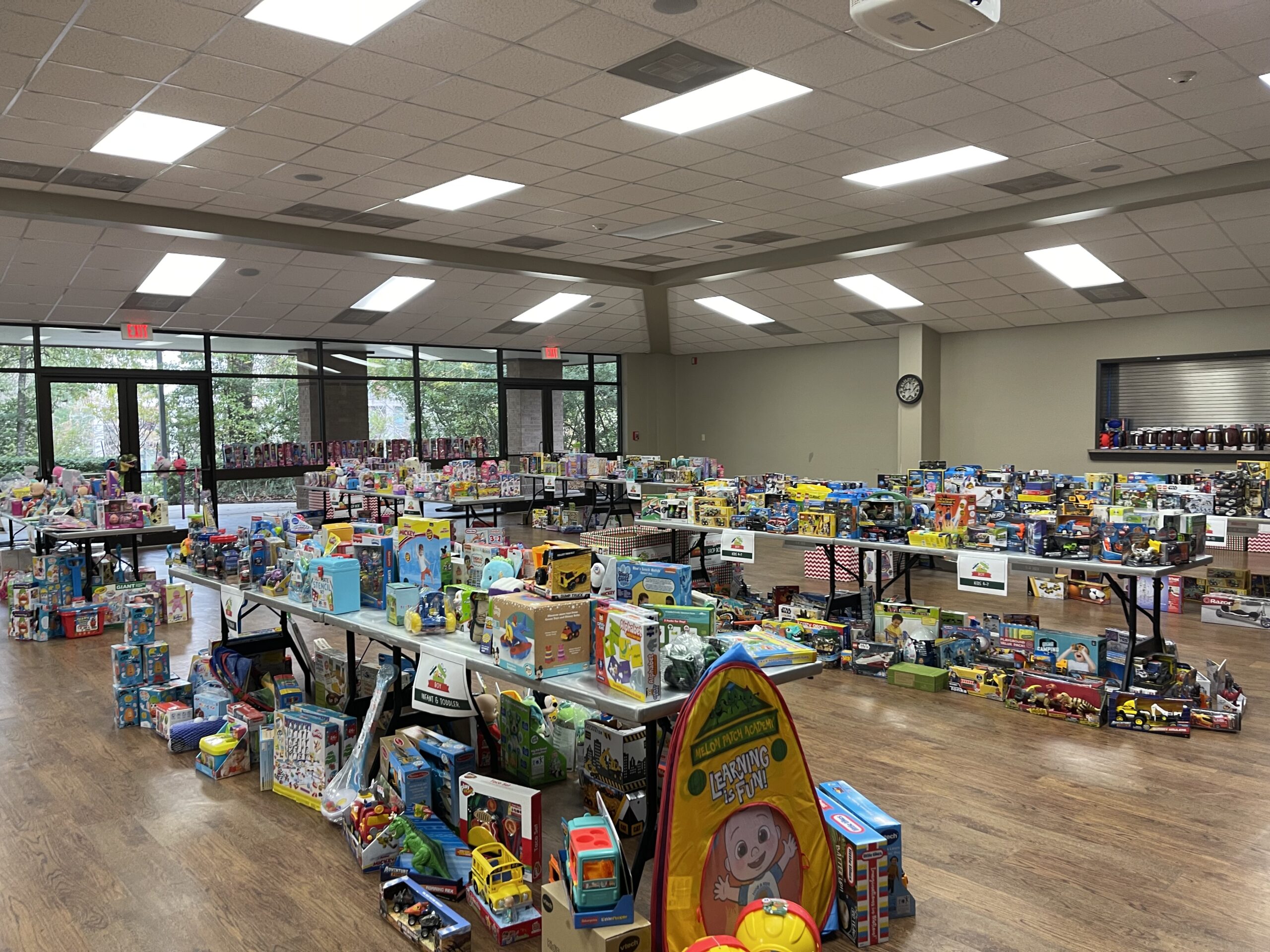 A new initiative for 2022 was the Interfaith of the Woodlands' Annual Toy Drive. Sterling employees volunteered time to unload trucks of donations, fill carts, sort donated items and accompany parents as they selected toys and gifts for their children.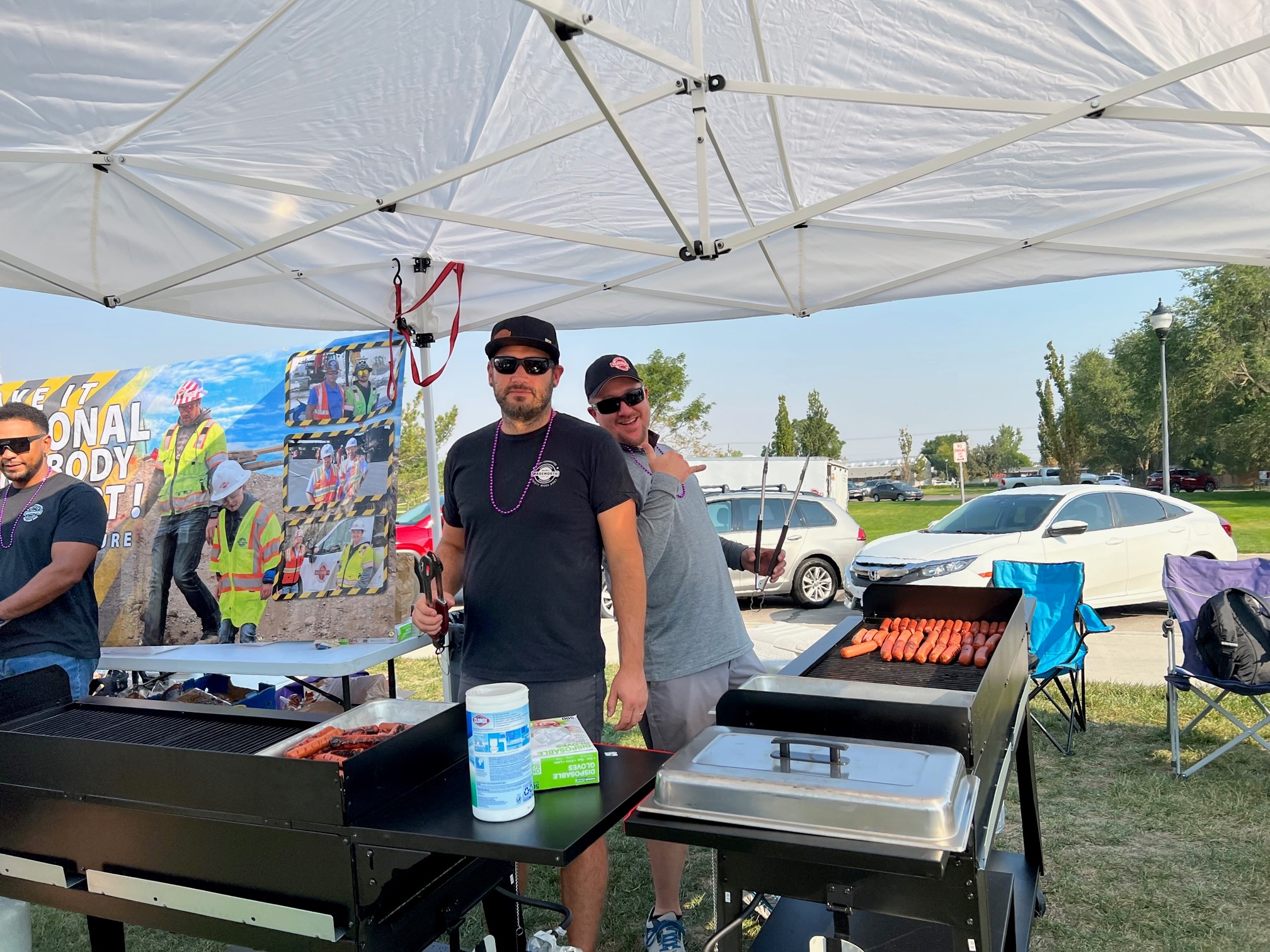 RLW supported the American Foundation for Suicide Prevention for the first time in 2022. They volunteered during the organization's Out of Darkness Suicide Prevention Walk by feeding walkers and participants.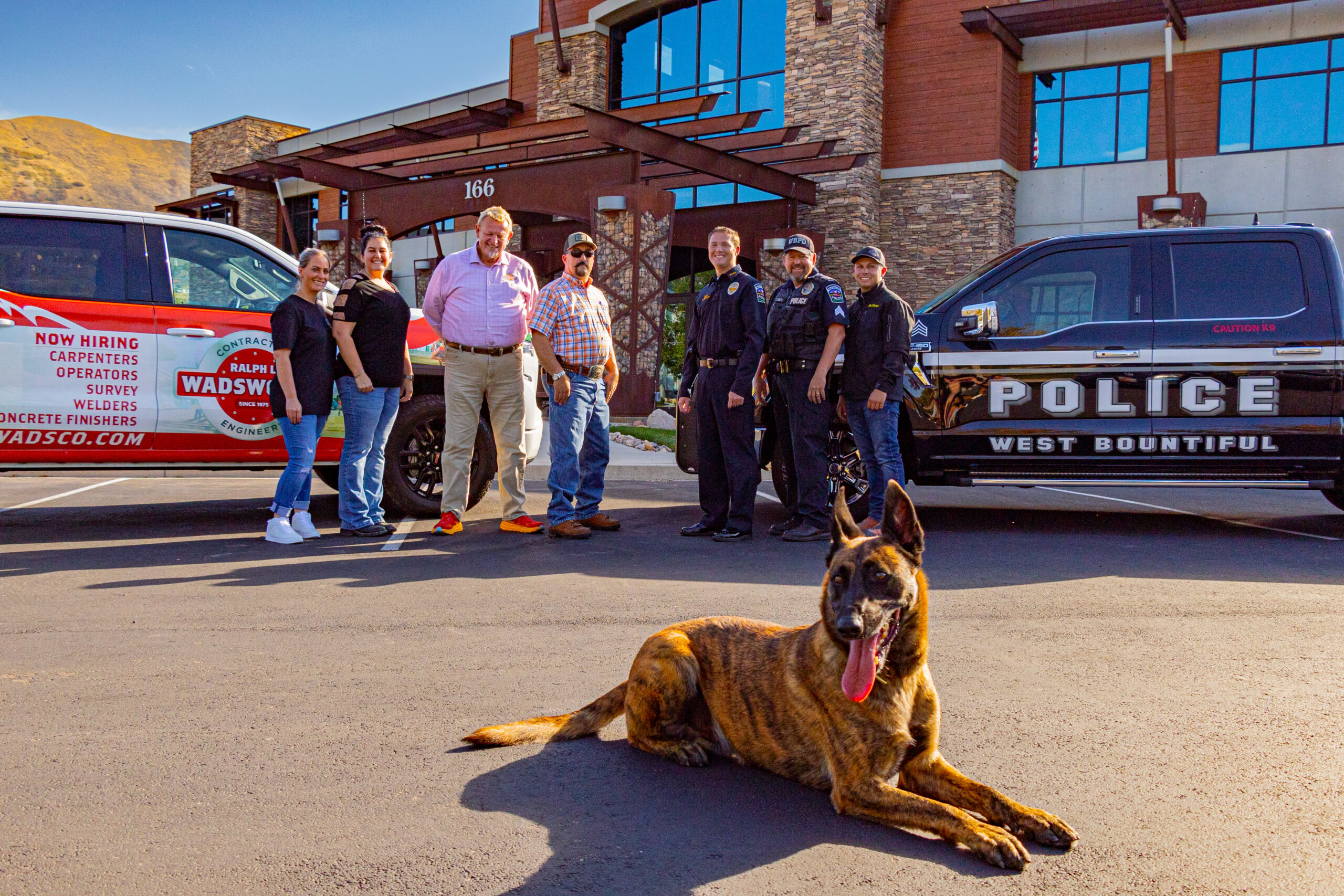 Goose is a proud member of the West Bountiful Police Department's K-9 Program. RLW helped to relaunch the Department's K-9 program for community safety.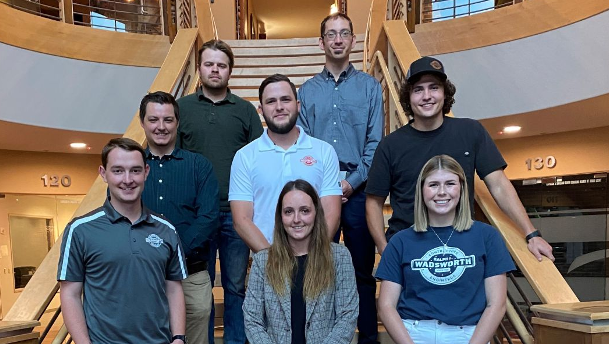 Supporting Education
Sterling engages with schools and universities for career fairs, program collaborations, student interns, competitions, and more. In the Houston area, some organizations we have served since 2021 were Genesys Works, CASA, and the University of St. Thomas.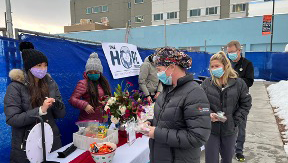 The Hope Project
In 2021, RLW had another opportunity to volunteer with The Hope Project at the Draper Hospital in Utah because we appreciate all our healthcare workers do for our community and their endless hard work during this pandemic.